A fun design for your rockin' little one featuring purple with green half tone dots on a winged guitar, bird and lightening with a red heart and the words rock-a-bye baby! It's too cool.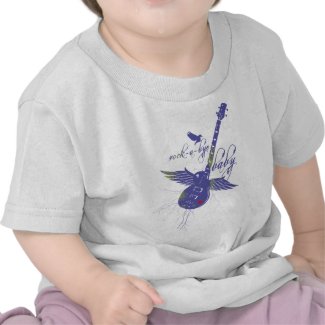 rock-a-bye baby t-shirt
by
minkideluxe
Design your own
Custom T-Shirts
At
zazzle
View other
Party Music Entertainment T-Shirts
Available in a variety of styles, sizes and colors for babies, toddlers and kids. And if you're so inclined you can even get these designs on t-shirts in grown-up sizes!